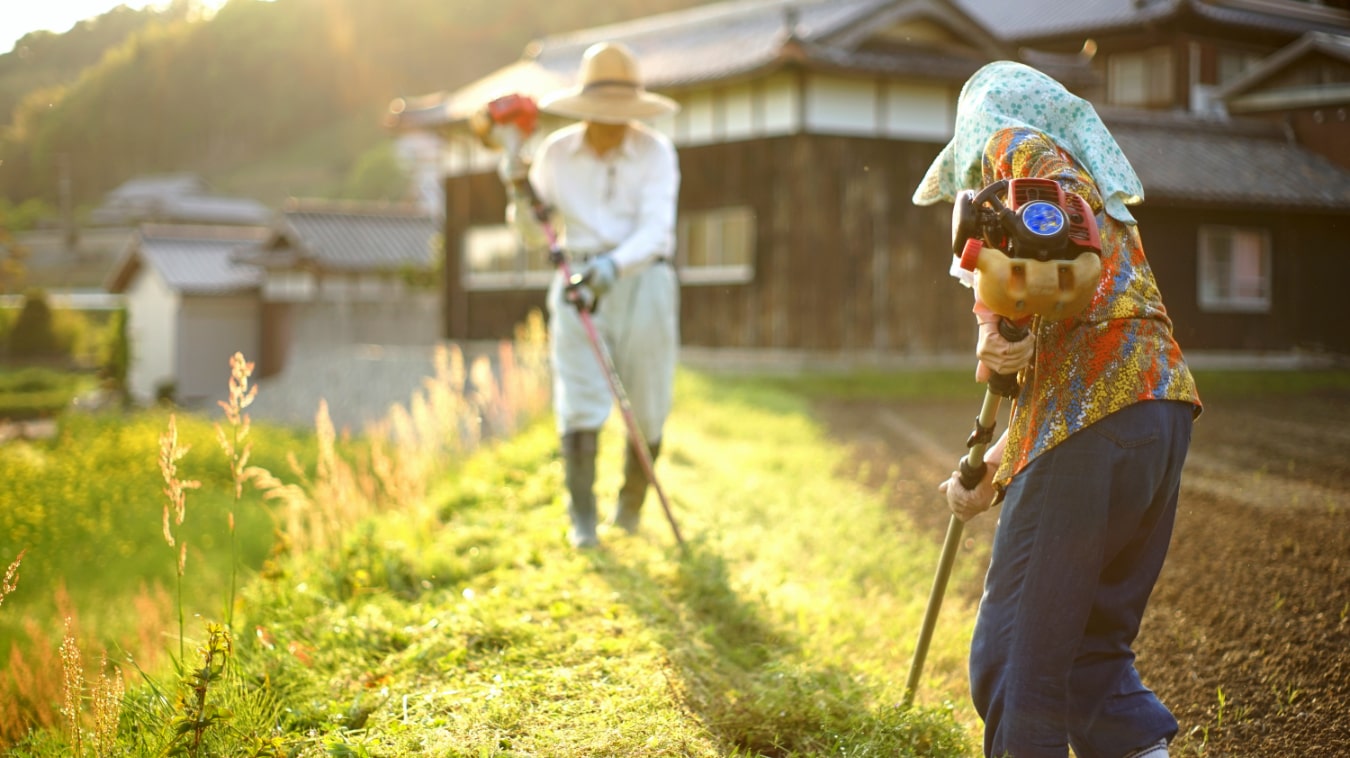 Current situation in Japan
In 2007, the number of elderly people in the total population exceeded 21% in Japan, and a super-aged society is coming. In an ultra-aged society, the risk of increased life-style sickness and increased medical care costs is increasing.
In addition, the working population of agriculture has not stopped decreasing, and the aging population and the shortage of successors are becoming increasingly serious.
As the number of abandoned tillage lands increases year by year, there are concerns about the maintenance of agriculture and the fear that vegetables will not be cropped and prices will increase due to abnormal weather and irregular weather conditions.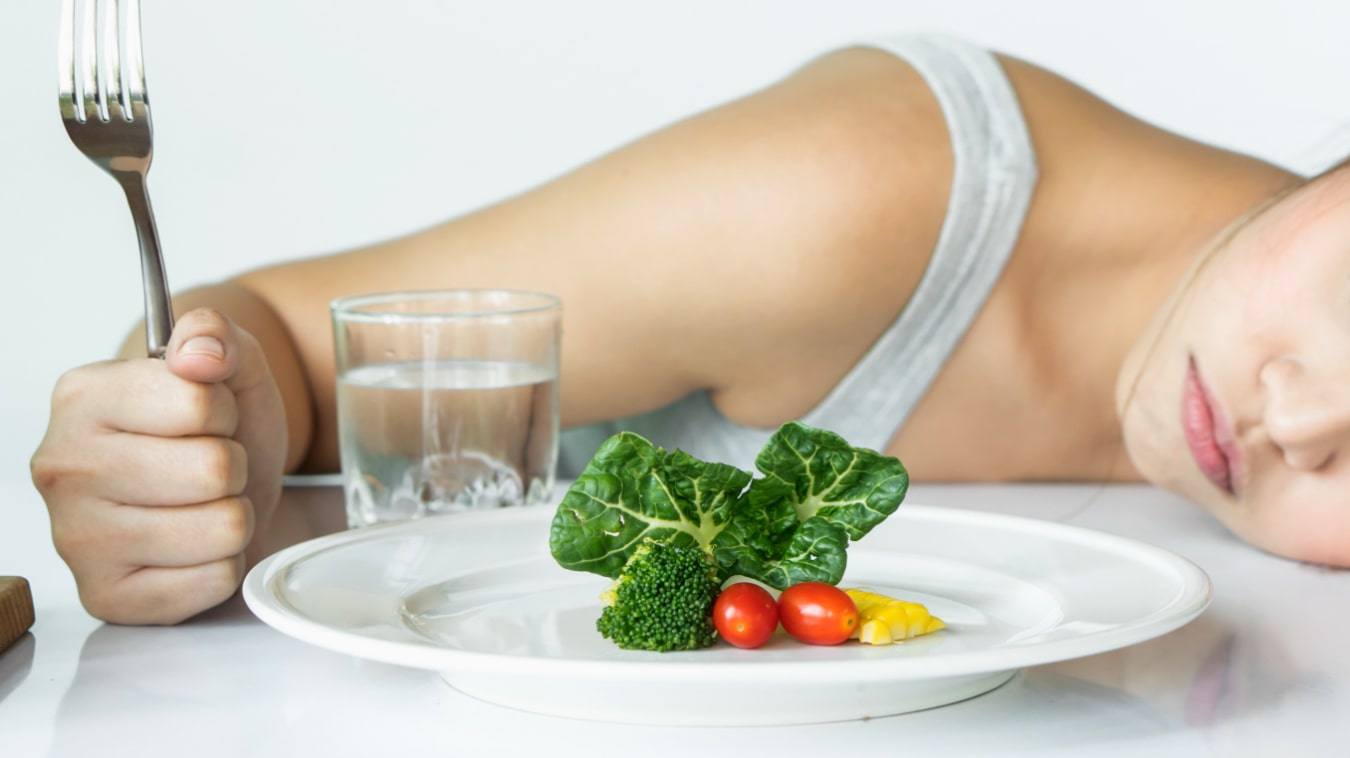 Lack of vegetable consumption by Japanese
According to the Cabinet Office statistics for FY2015, the daily vegetable consumption of Japanese people was 293. 6g. We are lacking about 60g, compared with the target of 350g*1 per day. Even if we look at the situation over the past decade, there has been no year when the target value has been reached, and there has been a slight increase or decrease, and the Japanese people have been in a long-term shortage of vegetables. It is urgent to realize a society in which vegetables can be consumed deliciously and efficiently.
※1 Vegetable consumption, which is set as a target value in Health Japan 21, an indicator for health development proposed by the Ministry of Health, Labour and Welfare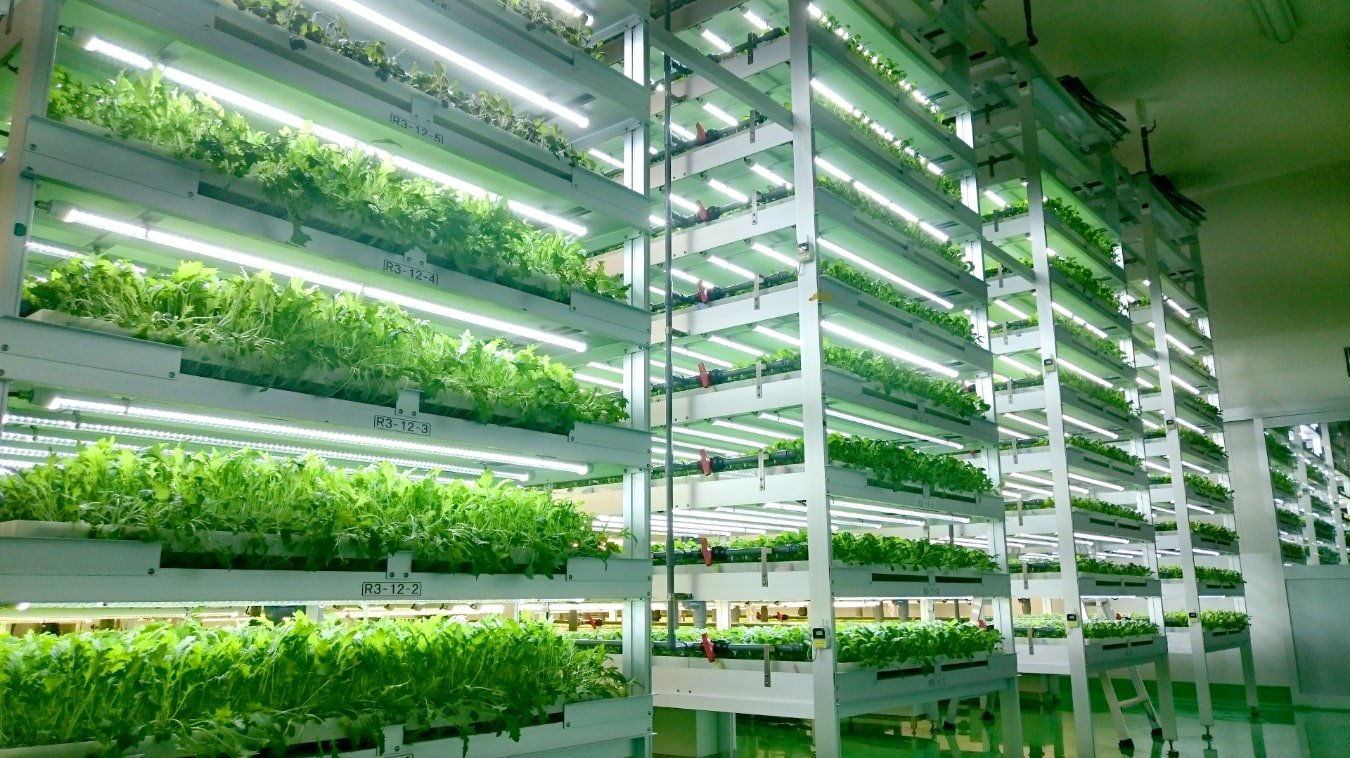 Proposal of new agricultural features
We believe that "health," which is the source of life's pleasure, plays the most important role in quality life, and we have set "food," which is the foundation for this, as a research theme.
We believe that companies with a wide range of human resources and knowledge and technologies should become new bearers of agriculture, and we need to resolve the shortage of bearers as much as possible.
We will take advantage of the technologies we have cultivated in the manufacture of automotive parts since our founding, while also tackling the challenge of a new attractive agricultural nature of plant factories. Our idea of future farming is not just to produce vegetables that have been produced in our factories. From the viewpoint of food, we will continue to conduct daily research to deliver the great value of eating for as many people as possible, as well as the taste of vegetables, and to contribute to a future where people can live healthy.