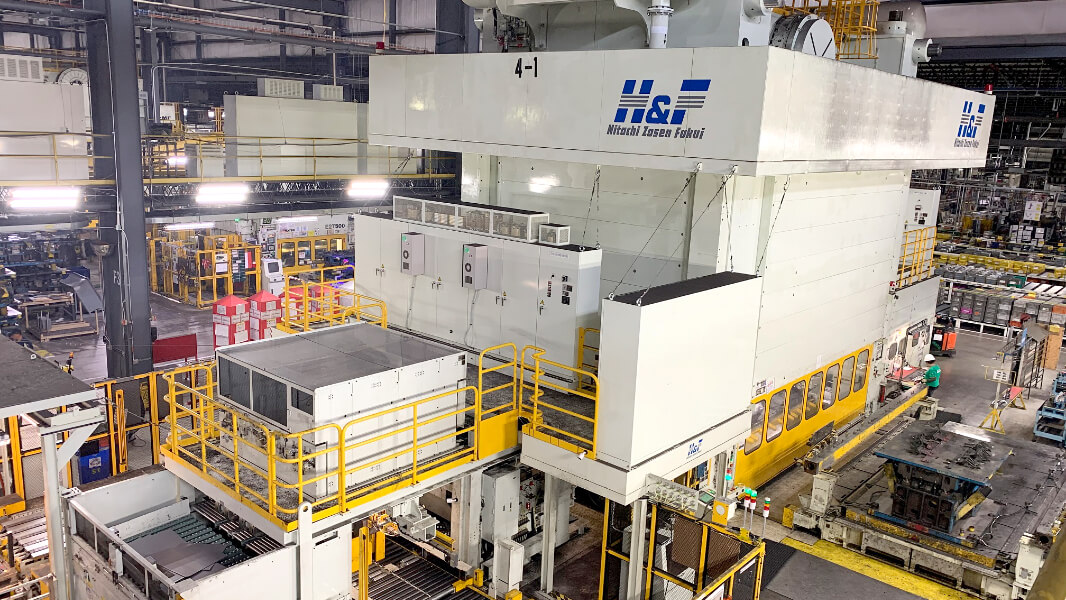 Characteristic
Started operation in November 2006 as the third base in North America. As an on-site factory, we produce tundra and tacoma parts.
In addition to nearly all underbodies, we produce suspension parts such as upper bodies, functional parts, and lower arms. The Company owns the 2500TR, 1600TR, and 500TR in addition to the main press of the 3000TR installed in August 2016.
In the welding line, we have adopted SPD (Set Parts Delivery) delivery, in which one unit of parts is placed on a dedicated bogie and delivered to the customer. This is a mere feature of TTTX within the group as well.