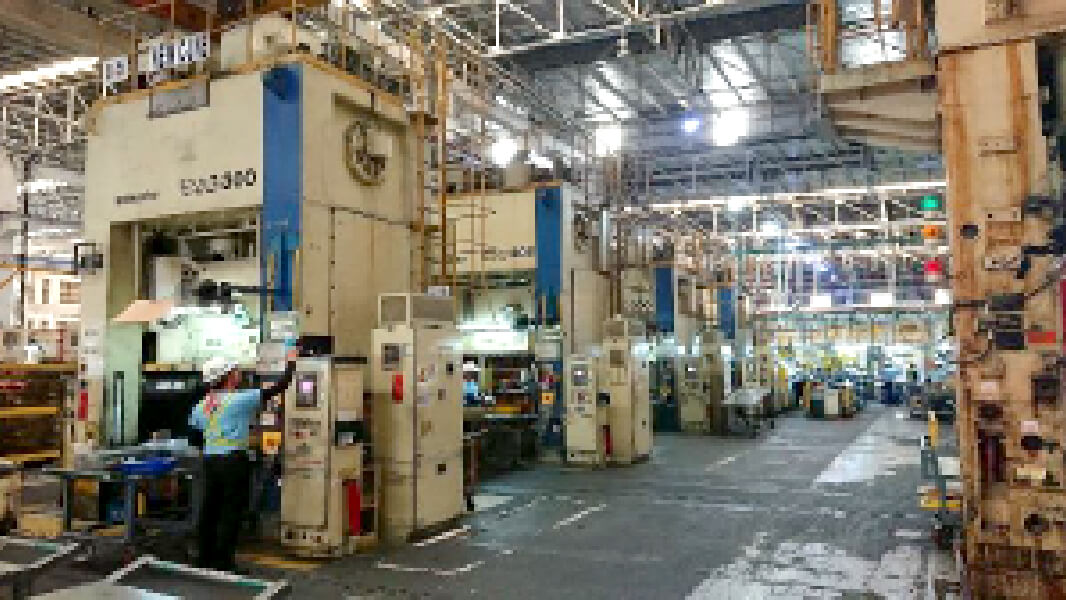 Characteristic
Since the number of vehicles produced locally in the Philippines is not so large yet, most TEP press machines are tandem presses, and there is no welding or robot process.
Under such circumstances, employees are working hard with perspiration in a climate that rarely falls below 30°C throughout the year.
With the aim of working in the best possible working environment, the company has installed water supply units and large-scale fans in various places to deal with the heat.
We will continue to work together with labor and management to improve not only the measures against heat, but also the overall work environment one by one to make the workplace easier to work in.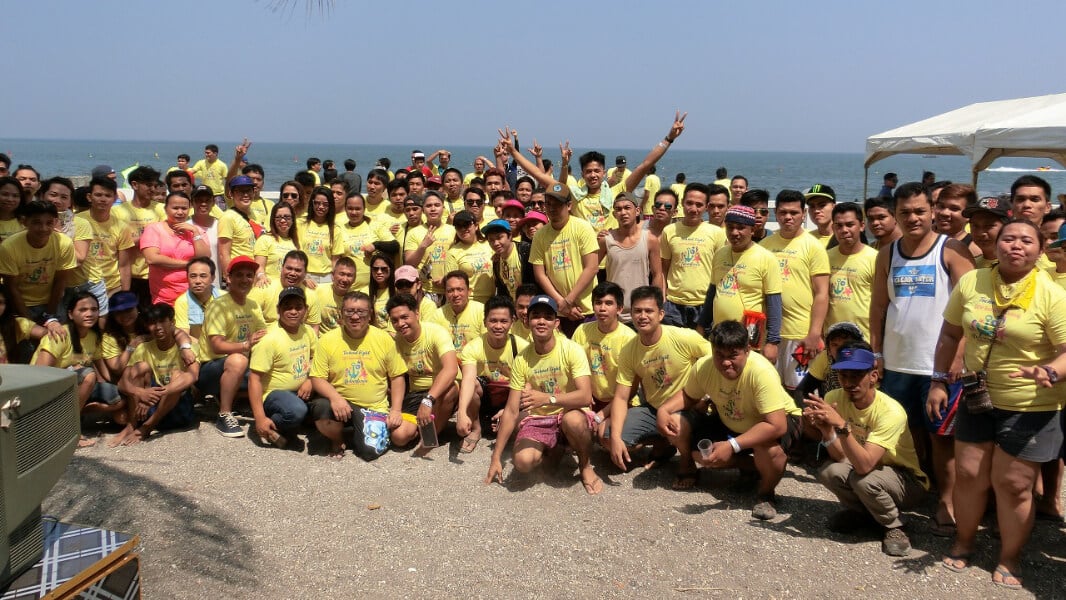 Events
TEP has numerous events aimed at fostering good company life and awareness among employees, and creates polo-shirts and T-shirts with designs that are matched to each event to enhance a sense of unity.
Among the events, everyone devotes particular attention to external recreational activities called outings and Christmas parties. The outings can be enjoyed from early morning to late evening by changing the holding area every year, such as nearby seas and amusement parks. Christmas patty will be held on Saturday of December, but it will be very popular in karaoke, temporary costumes, lottery events, etc.
This is an annual event that is indispensable for the Philippine people who are good at enjoying and very favorite.