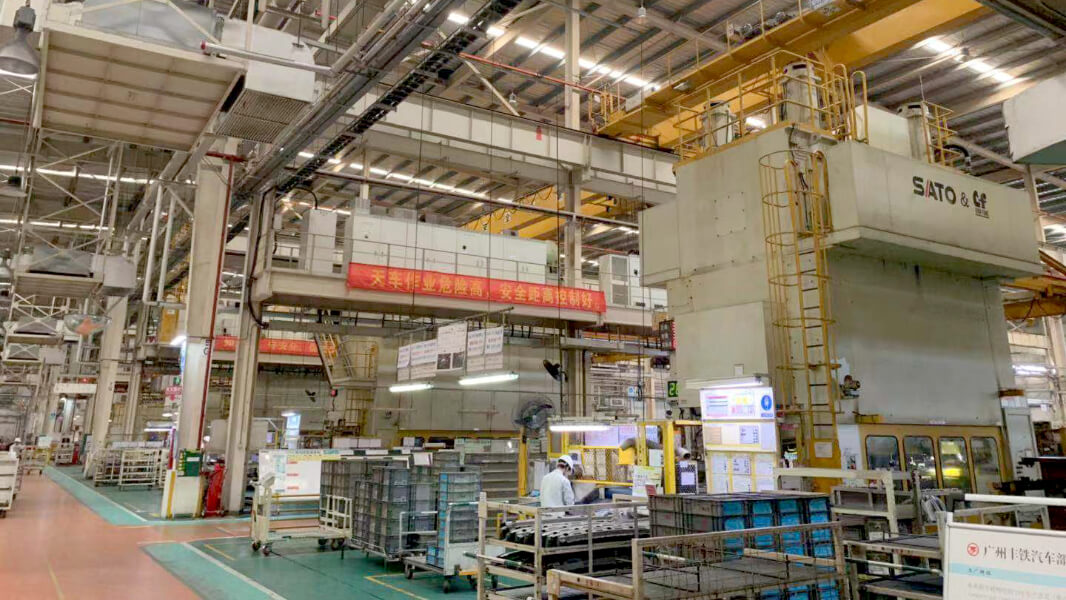 Characteristic
In order to respond to the customer's GTMC, we started operations in May 2006 as an on-site plant of GTMC.
We mainly manufacture automotive parts that press and weld steel plates. We manufacture automotive parts using five press machines, two press-enclosures, three laser processing machines, and spot welding, arc welding machines and robots in the welding process.
In the plant, the flow of goods and informations is clarified by installing → customer towing bogies in order of the press area → store → welding area → sending station, and by setting height standards and making the whole visible, the plant layout is an integrated production plant layout.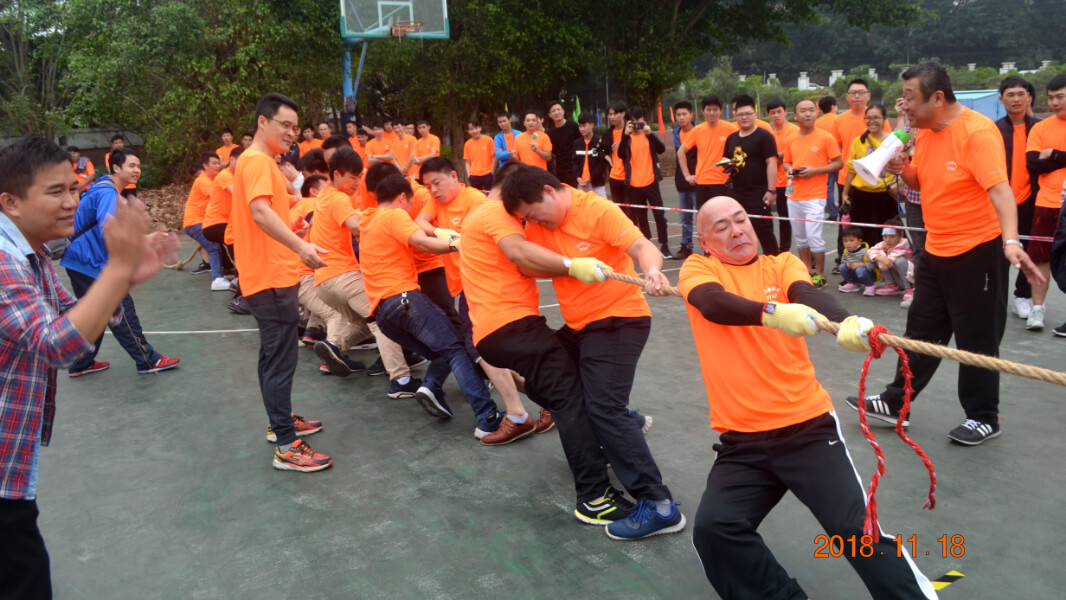 Events
We hold annual athletic events.
In October, the competition was held for all employees, their families, assigned staff, and assistants. The competition was seriously competed against each department in a wide range of competition, including "rope drawing," "long rope jumping," "400m relay," and "2000m long distance running."
In particular, GTAP's proud musclemen draw ropes by putting their faces on each other and suddenly pulling them.After the athletic meeting is finished, everyone takes photographs and praises the soundness of everyone. This is one of the events that everyone is looking forward to, including the family of employees.