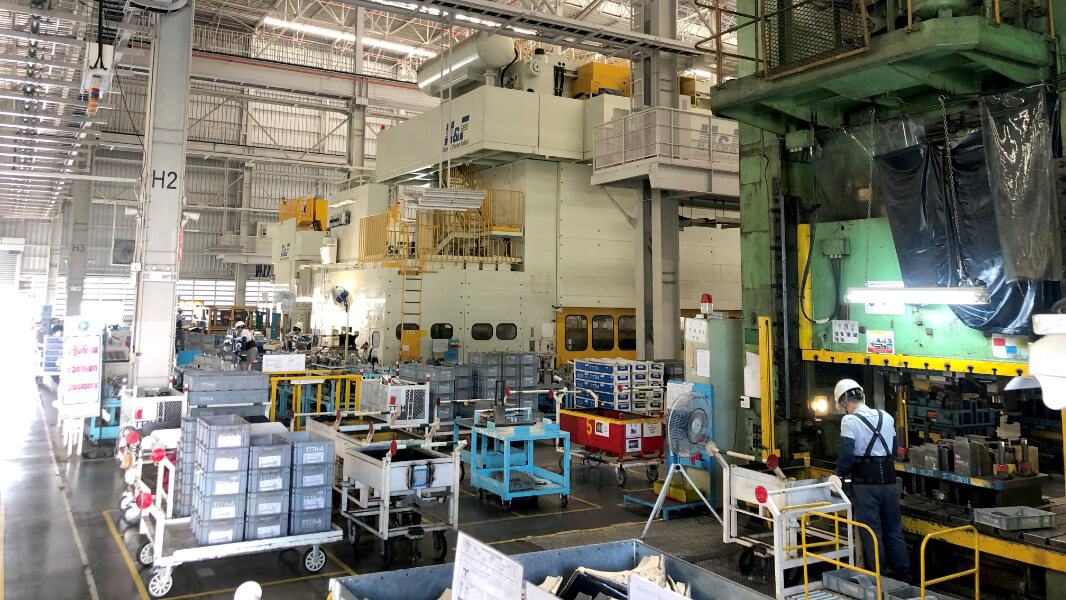 Characteristic
Operation started in 2015.
The plant is located in a 304 industrial park in Platinum Prefecture, about 120 kilometers east of Thailand's capital of Bangkok.
Every year, we start up new models and supply components, mainly in TOYOTA, HONDA. The factory building is about 12000㎡, which is a small factory within the Group, but we are working on daily production for future expansion.
Each of the 2500TR, 800BP, and 500TD presses will be equipped with one press and 42 welding robots. Everyone is working hard to make the plant a better plant without forgetting the awareness of improvement every day so that we can respond to changes in the automobile environment in Asia.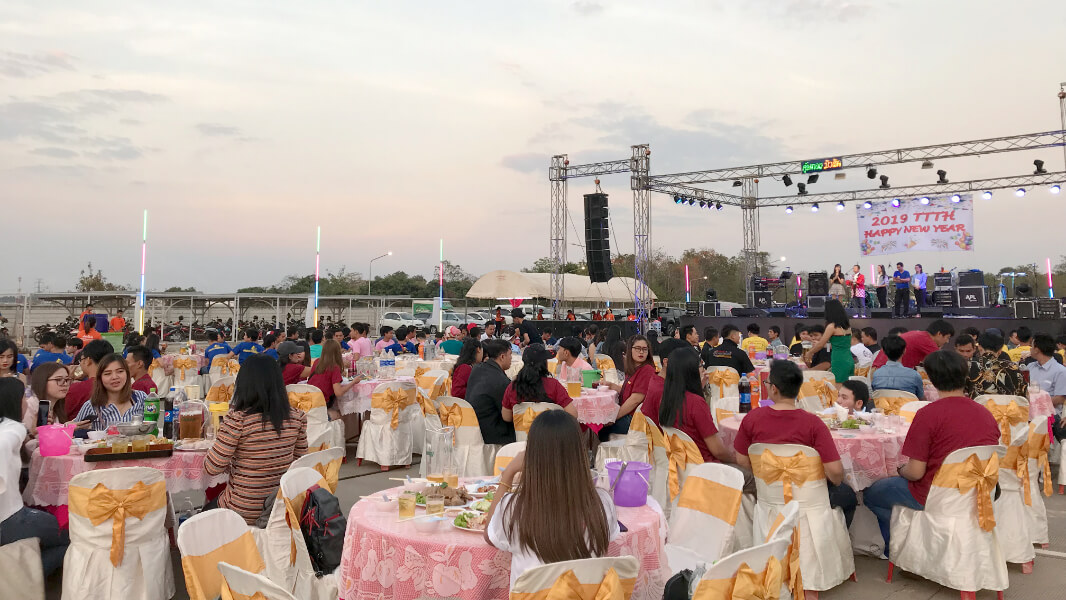 Events
TTTH's NEW YEAR parties, which are held every year, are held by setting up party venues on the company's premises. Thai people like it by a lot of parties, and everyone enjoys NEW YEAR party every year. A luxurious prize wins a big lottery, and a band or dancer is called to sing and dance all around.
Those who are working with serious attention by putting on company uniforms every day are also decorated and very bright days!! We have firmly added the merits of work and play, and we enjoy going beyond the barriers between departments!!