Characteristic
As the first overseas production site in the Toyotatsu Group, we have been driving global production activities since its operation in 1996. In 2013, the second plant started operation, and now large progressive press machines (800 tons/1000 tons) and transfer press machines (1600 tons/2500 tons) are installed in both plants, and the mass production system is in place.
TPS (Toyota Production System) is used in our production activities, and we are constantly striving for waste-free production in Indonesia, where the environment is rapidly changing, and we are making every effort to make improvements on a company-wide basis.
We are also working to improve the quality of our welding lines by using robots to meet the needs of our customers. In 2018, we established a Safety Training Center, which is used to raise safety awareness and improve skills for new employees and level-specific education.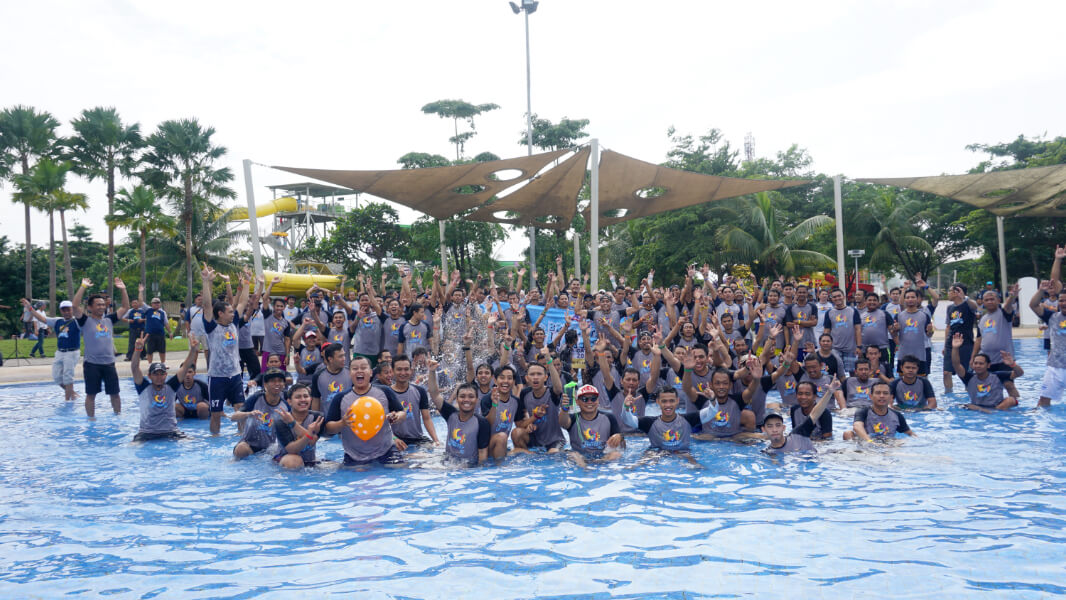 Events
In this country, where 90% of the public believes Islam, we are committed to creating an environment in which employees can work with confidence, such as a service facility (mosque) and a hall that supports haral.
Every Friday, we pay attention to Friday service and extend the break time by 20 minutes. As part of our social contribution, we continue to donate cows and goats to neighboring municipalities every year at the sacrificial ceremony.
Every year, we plan events involving all employees, such as family gathering and company picnics, as a welfare service, to convey our daily feelings of gratitude and to enhance the sense of unity and motivation. This is a company climate in which the national staff plays a leading role and can convey opinions with the Japanese dispatchers in earnest.